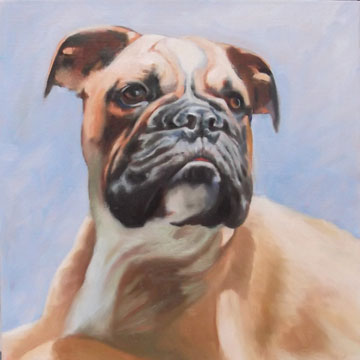 A portrait is perfect and unique for birthdays and holidays - a Gift to last a lifetime.
I've been a San Francisco Bay Area portrait artist for over twenty years combining a life-long love of pets and kids with a love of oil painting. I have recently moved to Europe where I continue painting portraits for U.S. and European clients.
My style captures your favorite photo(s) in an impressionistic interpretation that goes beyond photo-realism in capturing the spirit and essence of the subject, animal and human.
For more information, e-mail cocojones359@gmail.com


.